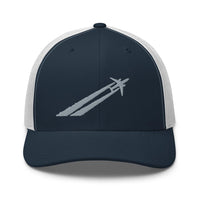 TPN On-Centerline Trucker Cap
Get your own TPN merch with this six-panel trucker cap with a mesh back will be a comfy and classic choice for a perfect day in the sun.
Buy Now
Thanks TPN…love this group! I would never have gotten an interview without it.
TPN has become THE ONLY place when I need my questions answered about this crazy ride…
I couldn't have gotten hired without TPN…Thanks!